About Us
Howard Aviation Consultants Ltd is a dynamic organisation formed in 2012 by Richard Howard MSc FRAeS aimed at supporting key stakeholders within the aviation industry through the provision of effective safety, quality and learning solutions. With a recognised heritage in airline and airport operations the Howard Aviation Consultants Ltd team of subject matter experts share the goal of imparting their considerable technical knowledge, expertise, competencies and experiences to the benefit of organisations in need of support. Our philosophy is to provide hands on practical solutions with the principle of developing a client's ability to support themselves being paramount.
The Howard Aviation Consultants Team of advisors are currently IATA registered Instructors and/or IOSA/ISAGO Auditors having previously been engaged in aviation operational and training roles for more than three decades in Europe, Middle East, Asia and Africa. Based in the UK, Howard Aviation Consultants Ltd is strategically located to provide cost effective services to the Middle East, Africa, Asia, Americas and Europe. Exposure to culturally diverse environments has enabled members of the Howard Aviation Consultants Ltd team to become culturally sensitive when assessing a client's needs. As a result all solutions provided by us are bespoke based upon your individual needs both organisationally and culturally.
Social Responsibility

As an organization within the aviation industry, Howard Aviation Consultants Ltd is fully aware of the beneficial impact air transport has on people's lives. Because of this we are proud to nominate Midlands Air Ambulance Charity (MAAC) as our charity of choice.
Midlands Air Ambulance Charity (MAAC) operates and funds three air ambulances covering six Midlands counties in the United Kingdom. Its aims are to provide patients with outstanding pre-hospital care and lifesaving intervention through the operation of helicopter-led emergency medical services (HEMS).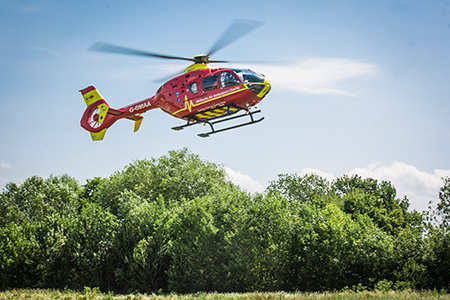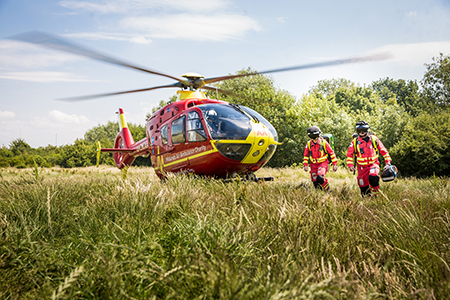 As a result, our clients can be assured that activities taken with us will assist the MAAC to continue to save lives. Howard Aviation Consultants Ltd will donate £50 from each task to the MAAC which will directly support each air ambulance and critical care car mission.
To know more about the MAAC please click here.
---
Howard Aviation Consultants Ltd is keen to support young talented aviation professionals throughout Africa. To help us do this there is no better platform than the AviAssist Foundation which acts as an independent, non- profit organisation dedicated to promoting professionalism and safety within the Africa aviation industry. We are proud to be a Friend of AviAssist and contribute to the future success of the foundation.